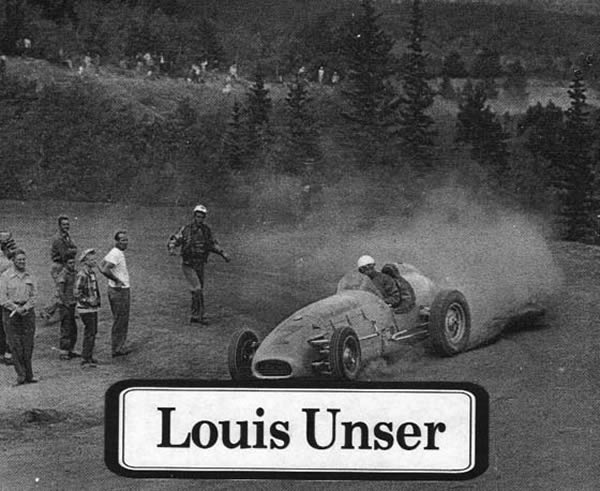 Louis J. "Louie" Unser, was the second of the four Unser brothers from Albuquerque who dominated Indianapolis, Pikes Peak Hill Climb and countless tracks in between. The younger twin brother of Jerry and older brother of Bobby and Al, Louie won the stock car class at the Pikes Peak Hill Climb in 1960 and 1961. But while his siblings earned their fame and fortune as racing drivers, Louie's greatest talents lay in tuning racecars instead. He served as the chief mechanic on Jerry and Al's rookie Indianapolis 500 appearances in 1958 and 1965 respectively, and he earned "Mechanic of the Year" honors for his efforts in securing Jerry's United States Auto Club stock car championship in 1957.
In the early 1960's Louie served as an engine builder, machinist, mechanic, crew chief, and/or crewman for legendary team owners such as Carroll Shelby and Bill Stroppe. Despite being diagnosed with MS in 1964 and becoming increasingly wheelchair-bound in his later years, he remained active in his renowned engine shop in Fullerton, CA, where he built race-winning motors for Bobby, Mario Andretti, and many others over the next three and a half decades.
The longtime resident of Anaheim worked tirelessly on behalf of MS research and fundraising, being named MS "Father of the Year" in 1982 for his efforts. He passed away 2004.