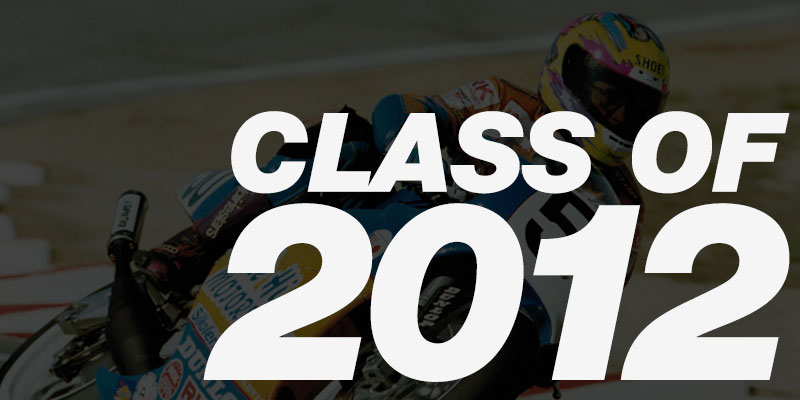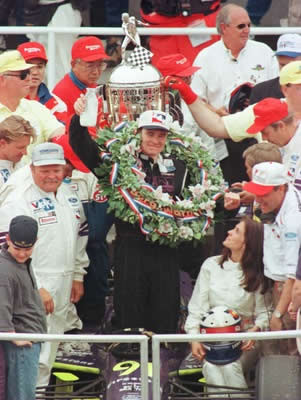 Robert Buddy Lazier was born on October 31, 1967 in Vail. He is the son of Bob Lazier, two-time Indianapolis 500 starter and 2005 Colorado Motorsports Hall of Fame inductee.
As a youngster, Buddy was a national-level ski racer from 1972-1987 in slalom and downhill events and was considered an Olympic hopeful. But, he also competed in motocross and karting and chose racing as his preferred sport. He eventually chased success at Indianapolis. His dream was realized when he won the Indy 500 in 1996, eight weeks after suffering a serious back injury. Buddy finished in the top 10 at the Indy 500 six times and had 14 consecutive starts at the Indy 500.
Buddy first appeared in the PPG Indycar Series beginning in 1989 driving for Gary Trout Motorsports and also participated in the Indy 500 as a rookie. In preparation for the founding of the Indy Racing League in 1996, he signed with Ron Hemelgarn's Hemelgarn Racing, whom he drove for in the Indianapolis 500 in 1991.
This partnership with Hemelgarn resulted in a model IRL season for the team in 2000 with Buddy winning two races on his way to the Indycar series championship, followed by a second place effort in 2001. Hemelgarn racing lost their sponsor following the 2003 season and Buddy only completed in the Indy 500 in 2004 for Hemelgarn. He drove for the Byrd Brothers and Panther Racing in the 2005 Indy 500, placing fifth in the race, ahead of Panther's two regular drivers, Tomáš Enge and Tomas Scheckter.
In 2005, Buddy acquired a four–race deal with Panther Racing to drive the #95 Pennzoil/American Sentry Guard Dallara/Chevrolet. However, he received an extra race in Enge's #2 Rockstar Energy Drink Dallara/Chevrolet at Milwaukee on July 24. Enge was injured during a crash at the Nashville Superspeedway during the Firestone Indy 200 a week earlier. He logged four top-10s in the No. 95 and an 18th-place finish in Enge's No. 2 car.
In 2006, he raced in seven events for Dreyer & Reinbold with a best finish of 12th in the Indy 500. Buddy then teamed up with Sam Schmidt Motorsports to race in the 2007 Indianapolis 500. Buddy and Hemelgarn Racing reunited for the 2008 Indy 500, Buddy's last run at Indy.
Away from racing, Buddy continues to enjoy skiing, along with boating, soccer, mountain climbing, motocross, water skiing, and spending time with his wife and children.