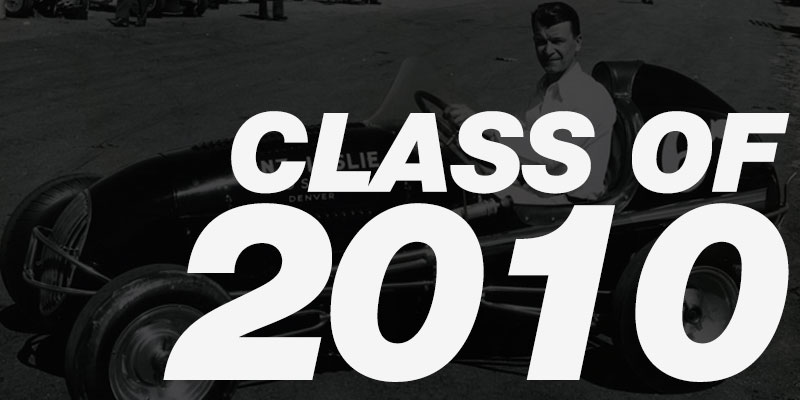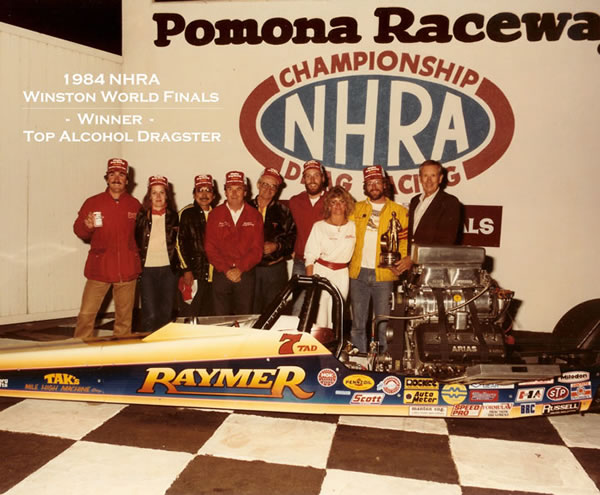 Known as Raymer & Company, the father and son duo of Vern and Brian Raymer will go down in history as one of the most successful drag racing operations in Colorado. With Vern serving as owner, head mechanic and crew chief, and Brian as the driver, Raymer & Company garnered two World Championships in Alcohol Dragsters (1981 – NHRA, 1978 – AHRA), along with an unprecedented six consecutive NHRA Division Championships in the years 1980 through 1985.
Vern, a successful Denver commercial drywall contractor, has been involved with drag racing for more than 50 years. In the 1950s, Vern's car club affiliation with the Denver Timing Association was instrumental in organizing sanctioned time trials and drag racing in the Rocky Mountain region. He fielded three different dragsters in the 1960s and continued his love and dedication to the sport by actively campaigning a car through the 1989 season
Brian, a native Coloradoan, attended many races during his childhood with his dad. Upon receiving his competition driver's license in 1969 at the age of 17, Brian was eager to assume the driving duties of the Raymer's supercharged gas dragster. During his career, Brian garnered many driving awards and established himself as a tough driver to beat in the top alcohol dragster ranks.
The team scored national event wins in NHRA competition in 1980, '81, '84, '85 and '87. They also won a national event in AHRA competition in 1979.
In 2004, the Raymer & Company drag racing team was inducted into the NHRA's Division 5 Hall of Fame.
Vern passed away in the summer of 2012.