Mike Gregg began his Midget racing career in Washington in 1971. During that first year, he earned the Washington Midget Auto Racing Association's "Rookie of the Year" award. Mike raced in Washington during the 1971 and 1972 seasons, before he jumped to the United States Auto Club Midgets in 1973, where he was named USAC "Rookie of the Year," after finishing 6th in the USAC Season Championship.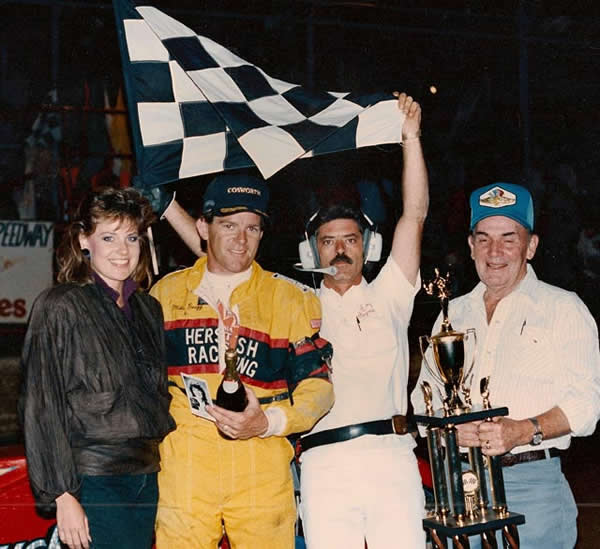 In 1974, Mike moved to Colorado and continued his Midget racing career with the Rocky Mountain Midget Racing Association. Mike scored his first RMMRA feature win in 1974 at Lakeside Speedway in the #12 Burt McMurry Sesco Midget. In 1975 Mike began the season competing in the #12 McMurry Sesco, but moved to Sprint Car racing in the Big Car Racing Association halfway through the season.
Mike's career moved to the next level when the owners of the company for which he worked, Hank and Scot Hersh, purchased a Midget in 1977 for Mike to race. Competing in the #98 Hersh Truckers Midget, Mike made Colorado history by winning six consecutive RMMRA Season Championships. This also tied him with Ed Jackson for the most RMMRA driving titles. During these years from 1977 to 1982, Mike scored a total of 40 Colorado A-feature wins. He also won the 1981 Belleville Midget Nationals. Mike won a total of five A-feature wins at Belleville during this time period against the nation's best Midget drivers. He also won USAC national events in Colorado in 1980 and 1981.
Mike won his seventh RMMRA Season Championship in 1984 in the #98 Hersh Truckers Midget. During that season he also won a Midget feature race at the Seattle King Dome. He had runner-up finishes in the RMMRA Season Championships in 1985 and 1986. Then, in 1987, the #98 Hersh Truckers team picked up their eighth and final RMMRA title.
Mike's record of eight RMMRA Season Championships wasn't eclipsed until 1999, when Randy Roberts scored his ninth RMMRA Season Championship.
In 1982, Mike became only the second driver in Colorado racing history to score championships in both the RMMRA and the RPM Sprint Car Series during the same season.
During Mike's Colorado Midget racing career, he scored 65 career A-feature wins.
In addition to Scot and Hank Hersh, Mike's other notable car owners include John Gregg, Roger Mauro, Del McClure, George and Gary Gamester, Dave Tyler and Terry Klatt.
Mike was inducted into the Belleville Midget Hall of Fame in 2004.