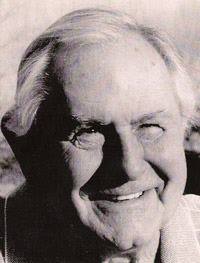 Fritz Wilson began his career racing motorcycles when he was a teenager and graduated to stock cars in 1947. He won the first stock car race he entered that season. He went on to win several modified and late model championships at Colorado National Speedway, Englewood Speedway and Lakeside Speedway, and competed at tracks across the country.
Wilson took part in the Grand National Series, now NASCAR, for three seasons (1959, 1960 and 1965). He never won a race in the series but earned three top-five and four top-10 finishes Yet, Wilson is remembered fondly for accomplishing a particular feat in the series in 1959. After qualifying in the No. 3 position, he was the first driver to lead the Daytona 500 in its inaugural race.
However, the 500, the third event of 44 on the series that year, wasn't a successful venture for Wilson. He was forced to retire on the 15th lap because of a blown piston and finished 56th in the 59-car field. He earned $100, while the winner, Lee Petty, collected $19,050. Wilson's car in that event, a 1959 Ford Thunderbird, was placed in the Daytona 500 Museum.
Wilson also competed in the Pikes Peak Hill Climb. In 1965, he finished second in the open wheel division to Parnelli Jones. Wilson also won the Sahara Late Model Open in 1975 in Las Vegas, one of the biggest national wins of his career. Wilson also was cited as one of the drivers who helped pioneer the tactic of drafting in stock car racing. He retired in the late 1980s.