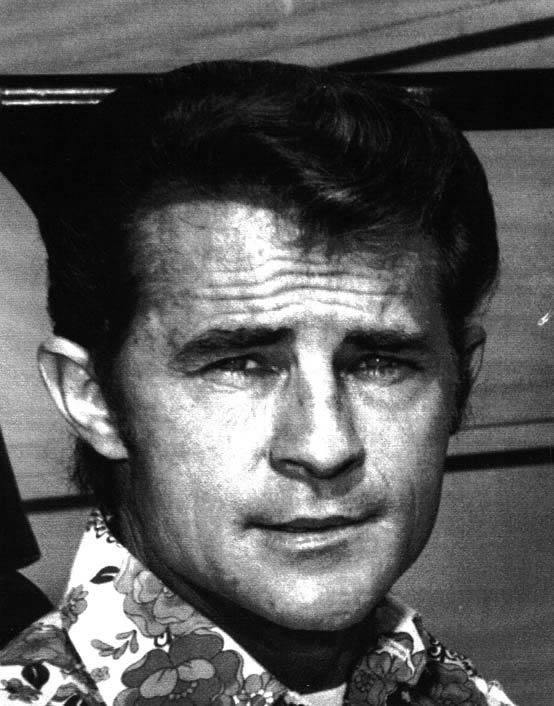 Dave Strickland knew he wanted to race cars after competing in the Soap Box Derby race in Englewood, Colorado at about 10 years old. Strickland tried his hand at drag racing, running a '37 Chevy pickup with a Corvette engine in Lodi, California, and again at the infamous 1955 NHRA Safari race at Lowry Field with a '46 Ford. But, drag racing wasn't what Dave wanted to do. Circle track racing was in his blood.
Dave owned and ran a '34 Ford stock car on the dirt at Englewood Speedway. He had the "circle track" fever and wanted to run something stronger than a stock car. Getting a ride in these days wasn't easy. You either had to buy into a car of have a reputation for being a winner. In the early 1960's, Dave got a ride in Harvey Wood's 327 Chevy sprinter and won his first sprint car race in Norton, Kansas. Dave then moved to California so that he could race year round, and finally got a ride in a midget. In 1966 he finished second behind Bill Vukovich Jr. in the Bay Cities Racing Association points standings. He also won the Northern Broadcasters Driver of the Year Award.
Dave's first ride in an Indy car was at Phoenix. In a normally aspirated 270 Offy, he ran sixth against the Unsers, Andrettis and others who were running turbo charged cars. Outstanding for a rookie, Dave was familiar with the track and felt comfortable in the car. Needless to say, Strickland's future was cast in stone. He was a circle track racer in many cars, including midgets, sprint cars and Indy cars. In 1967 Dave joined The United States Auto Club, where he finished 20th in point standings. In 1968, he was 50 in the standings, and in 1969, he moved up to third. In 1970, Strickland placed second in the USAC point standings. In 1970, Dave moved up to Champ cars and was one of 26 drivers who were invited to Argentina to drive a three-mile paved oval. It was the first race ever on the track and Dave was to drive Barney Navarro's Nash Rambler twin turbo entry. The car was the fastest car Dave had ever had driven. It was clocked at 230 miles per hour and the motor lived long enough for Dave to finish in 20th position.
He was then asked if he would drive the car at Indy the following year. He jumped at the chance even though the chassis wasn't reliable. They took the car to Phoenix for tire testing and Dave felt that they had solved the chassis problem. However, the trip to Indy was a disaster. The Nash engine, which had performed so well in Argentina, developed one problem after another. The end came when Dave was going down the backstretch at over 200 miles per hour and he felt something strange with the race car and coasted the final turn and into the pits. The pit crew couldn't understand what had happened. When they raised the front end, the front wheel came off. That was it for Indy. Strickland went back to midgets from 1971 to 1973 and raced in New Zealand and Australia for three months each year. He was world champion twice and won the Bob Tattersall Memorial two times. When Dave came back from New Zealand, Dave had a very serious accident in Phoenix. After recovering, Dave won the Rocky Mountain Midget Racing Association championship three years in a row. Dave was then inducted into the National Midget Hall of Fame in 1996.
Dave passed away in 2006.