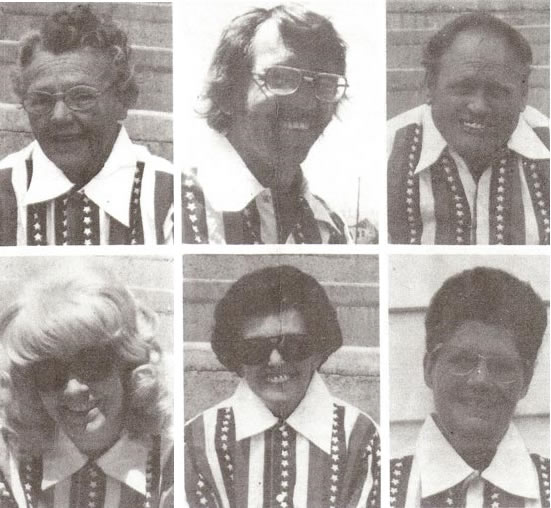 The Codner family truly entered motor sports in the year 1950 when they purchased a speedway in southwest Denver, known as Englewood Speedway. The family's dad did not tell them he had bought the track. His wife found out about it when she read it in the newspaper. Englewood Speedway had been over shadowed by the popularity of Lakeside Speedway and it would be a very difficult path for this family to bring the Speedway to prominence as far as the Rocky Mountain region was concerned. The hot rod and roadster cars began running at the dirt track and than a variety of cars including roadsters, jalopies and midgets. They revamped the Speedway refiguring the grandstands from the south side to the north side, and installed higher catch fences and better guard rails but most importantly they converted the track from dirt to asphalt.
In the early '50's stock cars took the place of the featured cars running at the track and they began to feature added events to the races such as demolition derbies and automobile soccer. With the father passing away in 1961, a wife and one son was left to run most aspects of the track. Another son was just returning from the military but did not take an active interest in the track until the late 1960's. The track had already become a 1/3 mile paved oval at that time. It was this son, who brought back with him something he had seen in California called figure eight racing. Fans came to the track in huge numbers to see the wildest racing yet.
Late models and super modifieds were also a popular part of the track program. It was than the Speedway coined its catch phrase "the wildest show on wheels." Each member of the family had their job. The mother was the matriarch sat back and oversaw everything. One son became the general manager and managed all on track operations, and other family members sold tickets and worked in the pits. Within a few years, Englewood Speedway became the most popular track in Denver and received national recognition as one of the top short tracks. In 1965, The Englewood Racing Association took over the super modifieds and within two years figure eights and late models ran every Sat. night during the summer and super modifieds and figure eights ran every Sunday night. Thanks to the figure eights, the track became a big hit but unfortunately with expansion the land that the track sat on was purchased for an office warehouse development in 1979. The family had done a great job of developing a track that was recognized nationally.