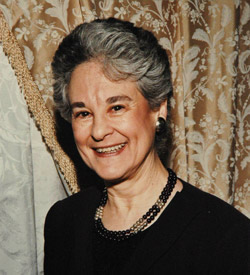 Ben Krasner purchased Lakeside Amusement Park in 1935 and staged a midget race at the Lakeside ball park that year. Midget racing started full time at the ball park in 1938. Krasner enlarged the grandstands and put in a paved fifth mile track in 1939 as midget racing was running before sellout crowds. They track closed during World War II and opened again in 1946.
When racing resumed, sellout crowds waited in line for several hours three nights a week just to make sure they could get a seat. Racing at Lakeside Speedway was the most popular sport in Denver for several years after World War II. Ben would provide car owners needed money to fix their cars and pay appearance money for cars traveling the country to make an appearance at Lakeside.
Starting in 1951, modified race cars were becoming the most popular form of racing at Lakeside running on the weekends. Ben Krasner died in 1965 and his daughter, Rhoda, became general manager of the race track and the Amusement Park. The speedway continued to feature various types of racing programs under Rhoda's guidance until its closure in 1988.