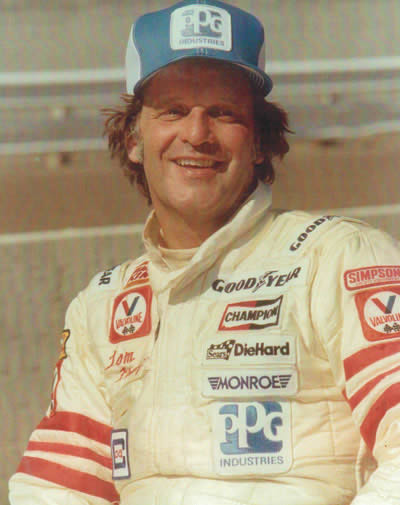 Tom Frantz was born in 1943 in Denver. As early as eight years old, Tom was entering and winning car races sponsored by the Cub Scouts. By 12-years-old he was building race cars. In the early 1960s, his career then began in earnest with Tom racing in a car he built and raced in the jet coupes division. In the late 1960's, Tom also partnered with Dave Crocker to launch Dave's racing career.
In 1971, Tom won all but one race he entered at Century 21 International Speedway (he finished second), and won both the Englewood Speedway and Century 21 International Speedway Supermodified Season Championships. As a result of this accomplishment, Tom is believed to be the only person to have won two championships at two different speedways during the same season in Colorado. Tom also held track records at Englewood Speedway, Century 21 International Speedway and Pikes Peak Speedway in the supermodified division. He achieved these feats driving in a car he built that featured one of the first off-set motors to be used in supermodified racing.
Tom also built supermodifieds for Jim Opperman, who drove the car to the 1974 Englewood Speedway Supermodified Season Championship, and for Larry Kassel.
He then moved into midget car racing and drove in the Rocky Mountain Midget Racing Association for the Schleiger Brothers and Roger Mauro. He also competed in sprint cars and stock cars in the late 1970s.
He made his United States Automobile Club Championship Car debut in 1975, where he made six starts, with two 11th place finishes and competitive drives in every event. He then moved on to Indy Cars. During the 1979 season he finished 20th in points and registered a career-best 9th place finish at Trenton Speedway in the Championship Auto Racing Teams Champ Car series.
Tom went on to work with Bill Tempero to help launch the American Indy Car Series and to become a successful CART and USAC car owner. During this time he helped begin the careers of such notable drivers as Bob Frey.
However, with all his success in racing, he still considers his greatest accomplishment is being a heart transplant survivor.