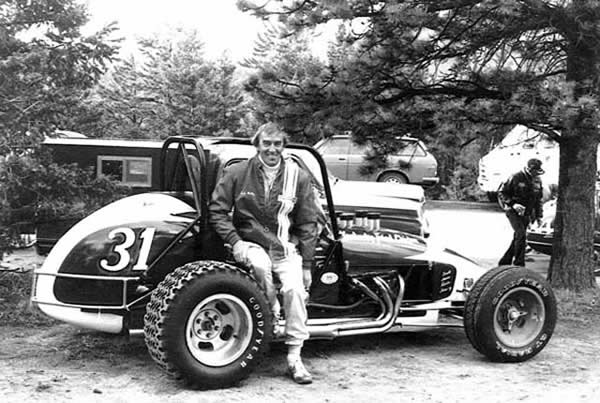 When Ted was 13 years old he would sit on the curb and watch the open wheel race cars drive up Colorado Avenue on race day. This was in the 1940's, before they were required to use trailers to transport the cars. That was when he decided he wanted to drive a race car up Pikes Peak someday.
At age 18 Ted drove stock cars at the old Pikes Peak Speedway. As soon as he turned 21 in 1954 he found a ride driving for Ray Newbill. He spent a few years learning every curve and straight away by heart, improving his skills and getting better cars.
Ted bought his first car in 1960 at age 27. He also drove Sprint cars in Kansas, Nebraska and Oklahoma. He was a member of the United States Auto Club, Big Car Racing Association of Denver and the Colorado Auto Hill Climb Association.
In 1970, Ted won his first race on Pikes Peak in the Open Wheel Division in his #31 car. In 1975, he placed first in the Stock Car Division and in 1980 another first place in Open Wheel Division in car #31. He also placed second six times on Pikes Peak and was always in the top 10 finishers.

He served a term on the Pikes Peak Auto Hill Climb Board of Directors and after 34 years retired from racing. He loved those years, especially the ones on Pikes Peak. He was always happy to share what he had learned with younger drivers just starting out. He knew how difficult it could be as well as how rewarding success could be.

In addition to competing in the Pikes Peak Hill Climb for over 30 years, auto racer, Dan Gurney, asked Ted to drive the camera car in two Toyota commercials Dan made in Colorado and California.
Ted passed away in 2014