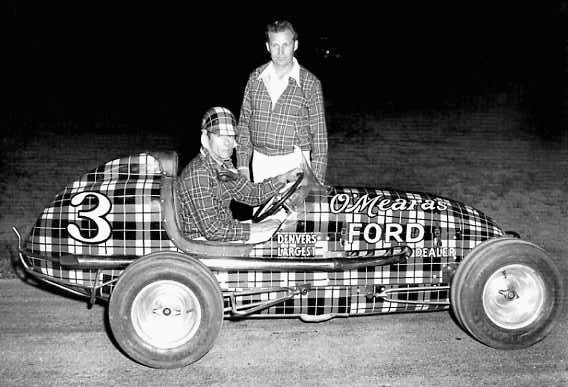 Roy Bowe was born in Denver in1916. During his racing career, he was unquestionably one the best drivers ever to come from Colorado. He won 64 main events running in Rocky Mountain Midget Racing Association and won the RMMRA Championship in 1948 and 1949. In addition, he won a total of 12 prestigious feature races outside of Colorado. He is also fondly remembered for driving a plaid race car.
The list of car owners he drove for included Johnny Boomer, Walt Killinger, Bob Van Buskirk, and Ray Koch. During his racing career he also gained a reputation as being one the best foreign car mechanics in the area, as well as an outstanding aviation mechanic.
Bowe also served with the Army Air Transport Command in China, Burma and India during World War II.