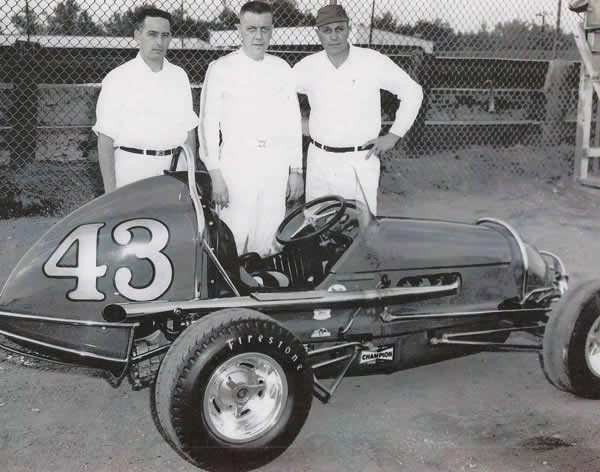 Vern Shaver's love of racing spanned more than 30 years. His racing career began in 1954 when he and brother, Buck, built their first stock car, which they raced at Pikes Peak Speedway in Colorado Springs. Veteran police officer Wayne Strobridge was their driver. In May, 1964, Vern began racing midgets with the Rocky Mountain Midget Racing Association. He was a hands-on car owner for more than 20 years, winning 39 RMMRA features and two United States Auto Club features.
Vern was a championship car owner in 1967, 1968, and 1970, with Eddie Jackson driving the famous #5 Shaver Offy. Other drivers who won features in Vern's midgets were John Hollansworth, Spyder Anderson, Jim Beckley, and Buddy Taylor.
Vern won races outside the RMMRA with Dave Manes, Lee Birdsong, and had multiple wins with Buddy Taylor, including the Western World Midget Championship in Phoenix, Arizona.
Additionally, Vern served on the RMMRA Board of Directors and Tech Committee. After he retired as an active car owner in 1983, he continued to assist his son-in-law, Gay Smith, with Gay's hill climb racing efforts and was an avid NASCAR fan. Vern was a man of integrity, who always spoke his mind, and he never walked away from a good argument.
Vern passed away in 2005.