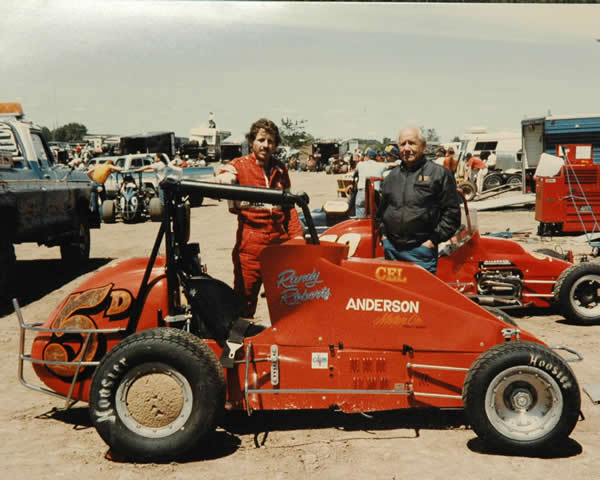 Randy Roberts began racing in 1975 driving stock cars for three years before starting a 22 year Midget racing career. He won 86 feature races sanctioned by the Rocky Mountain Midget Racing Association and won nine RMMRA championships. He also won four Colorado Sprint Car Championships between 1984 and 1989.
Randy was a four time winner of feature races at the Roger Mauro Mile High Classic Midget Nationals in Colorado and he drove to 5 top 10 finishes at the Belleville Midget Nationals in Kansas.
His honors include the Rocky Mountain Midget Racing Association's "Sportsmanship Award," which he was given four times, and their "Mechanic of the Year" award in 1985. He was inducted into the Belleville High Banks Hall of Fame in 2001. Randy won his last midget feature in New Mexico in 1999 and retired at the end of the 1999 season.