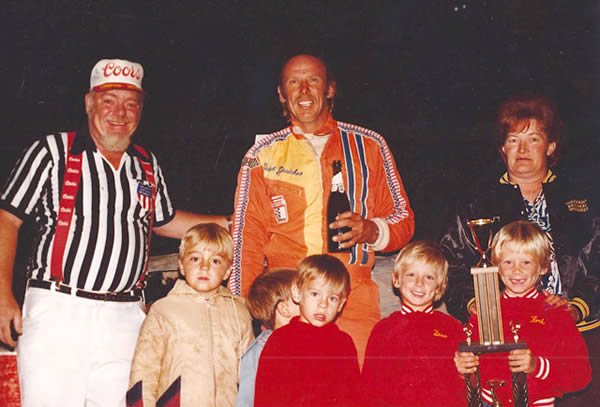 Butch Speicher was born in 1942. Growing up near old Lakeside Speedway in north Denver, Butch grew to love racing. In 1966, he built a '55 Chevy stock car and began his racing career. His "lucky red" race car, #73, changed often through the years as his natural talent for racing developed rapidly, advancing him to the fastest and most competitive racing in Colorado, the late model division.
Butch raced his red "73" throughout the region at Colorado National Speedway, Englewood Speedway, Century 21 Speedway and Lakeside Speedway. He also competed on tracks throughout the Midwest and Western United States. Butch's favorite track was the half mile clay oval at Colorado National Speedway. He raced most of his 27+ year career at Colorado National Speedway, where he won four Late Model Season Championships. This included winning the 1988 Late Model Season Championship in the last year of dirt track racing at Colorado National Speedway.
Butch's passion for racing motivated him to purchase a race track located in Fort Morgan, Colorado in 1989. He immediately changed the name to I-76 Speedway and totally renovated the entire grounds. As track owner and operator, Butch now has a very successful racing facility hosting six racing divisions weekly, a winter enduro series and special events throughout the season.